European Union ATEX Compliance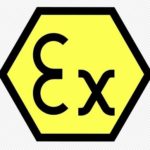 Spraymation Inc is proud to announce upcoming submissions and applications of its Panel Machines product lines for ATEX certification and be in full compliance with the EU health and safety requirements. ATEX certified panel machines ensure the safety and protective systems of equipment used in Explosive Atmospheres.
These certifications assure the broadest acceptance of our products in the EU by complying with the essential health and safety requirements laid down by the European Union Directives and consequently enjoying World-wide acceptance.
While Spraymation has made available its unique expertise delivering engineering designs and knowledge to markets around the world, ATEX certification of its product lines affirms Spraymation Inc.'s commitment to comply with the latest quality assurance and technical standards to assure customers around the world that the highest quality standards have been met.
Periodic status updates of the examination and classification addressing ATEX compliance of our Panel Machines will be posted on our website.