Updated Displays and NRTL Certified option for panel machines
Updated Displays and NRTL Certified option for panel machines
As of July 2022, all panel machines will have a 10 inch (25 cm) diagonal color display. The number of new machines getting the color upgrade now exceeds the number of new machines with the older two line display. We will continue to support the two line displays that are in the field.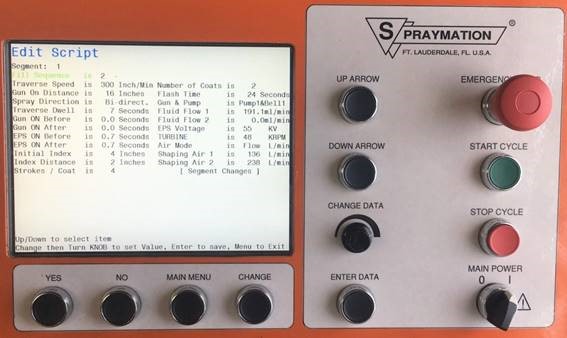 A complete painting script showing all parameters for one segment is displayed on one screen.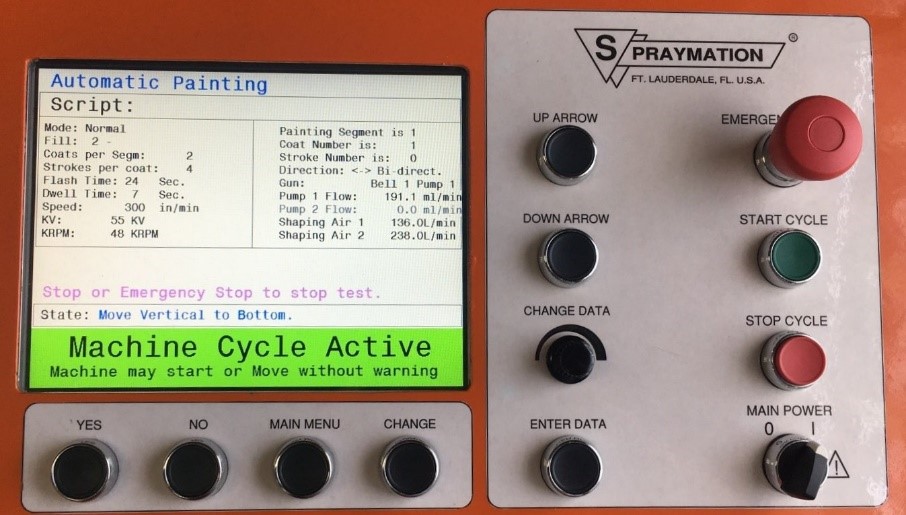 During painting operations, all the important settings and the currently active step are displayed on the screen.
As of 2023, we will be offering an option to have machines certified by an NRTL (Nationally Recognized Testing Laboratory) for the USA and Canadian safety approvals. This certification is required by some states, some customers and Canada.
If you are not located in North America, we will have ATEX and IEC approved machines in 2024.
If you have questions or comments, please get in touch with David Kerzel by e-mail