Custom Solutions
Special Painting Equipment
Below are just some of the examples of specialized machines designed and built by Spraymation to meet specific customer needs.  Call us to find a solution to your unique painting requirement.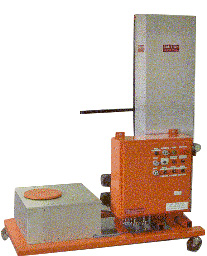 Automatic Cylinder Spraying
Automatic spraying of cylinders, tubes, or circular parts. The object to be painted is rotated while the spray gun traverses vertically. Rotating table and spray stroke speeds are adjustable.
Production Line Simulation
Simulate production line, spraying a test panel which will move at a constant, preset speed, which is adjustable, in front of a spray gun traversing in a vertical direction.