Applicators
Miniature Applicators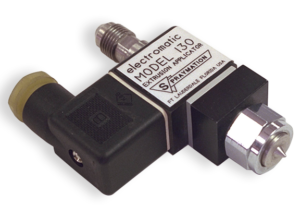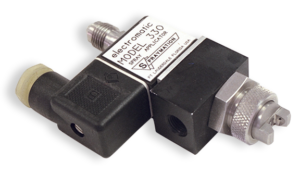 The Spraymation Mini Electromatic™ applicators have been improved!
Coils and springs have been changed to increase operating speeds and allow for a wider range of viscosity's to be used. The extrusion models have had carbide plunger tips and stainless steel seats added for longer life. 
Overview
The "Electromatic™ 130 and 330 Series" could be of particular interest to your company for use in your fluid dispensing application. Weighing less than half a pound, the "Electromatic™" presents no stress to traversing apparatus, yet it delivers the dispensing accuracy and reliability that the

Spraymation

Electromatic™ Series Applicator Heads have maintained for over 30 years.
The Electromatic™ Applicator Head delivers many advantages when compared to air operated units as supplied by other manufacturers.
The Electromatic™ Applicator has no dynamic

packings

 or seals to wear or interfere with plunger operation. Its operation is clear and efficient, without leaking or drooling.
Frequent maintenance is eliminated because the unit has only one moving part, which provides millions of trouble-free 

actuation's

.
Precise amounts of fluid are deposited, exactly where you need them – you do not have to make wasteful allowances for sluggish, imprecise actuation.
More info
The Electromatic™ is extremely fast, and requires no air for actuation. It is directly actuated by a built-in solenoid coil.
It operates on a standard 24 VDC signal from your existing timing controls, and only requires .8 amps.