Applicators
Air Atomizing Spray Applicators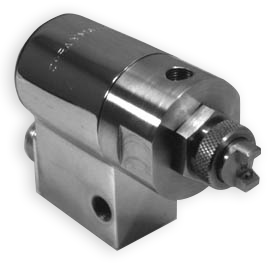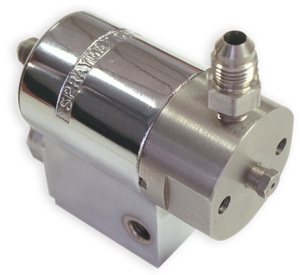 ELECTROMATIC™ XXIV
Air Atomized Automatic Spray Applicator
The Electromatic™ XXIV Air Atomized Automatic Spray Applicator applies precise amounts of low viscosity fluids at room temperature. It provides various pattern widths, flow rates, and pattern characteristics, with positive repetition, at high rate of speed.
The external air atomizing concept produces a spray pattern, ranging from a fine mist, to a heavy wet coat, by mixing air and fluid as it leaves the spray head.
More info
Shape of the pattern can vary from a dot of approximately ¼ inch diameter, to a fan 12 inches wide, dependent upon fluid characteristics, tip and air cap design, pressures, and applicator distance from the substrate.
Low air pressure minimizes over spray, and allows coatings to be applied to fragile webs. High pressure can drive the fluid into cavities, or apply large amounts at a distance from the substrate.
Materials
Applications
Total system